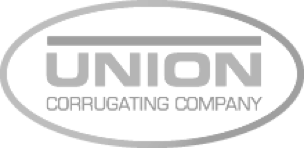 My team at Fish Hook has had the pleasure of working with CodeArcs on two client projects that spanned 4 or more years. CodeArcs is deeply concerned with creating value for the clients it chooses to work with.

Understanding how the software features align with business strategy has always been a key focus of the conversations they have throughout the engagement. From the technical side, I never have to worry that what they deliver won't be to specifications because their communication and responsiveness are unmatched.
CodeArcs is not a 3rd party provider, they are a long-term partner that is ready to stand by you through the good times, and more importantly the tough times. They take the time to help you understand the technology system that they are building with you, and work with you hand-in-hand when it comes to testing, launching, and scaling the system. Most importantly, we have full trust in CodeArcs that they built a system for us that can scale as large as our business development efforts require.

As the founder/owner, it helps me sleep at night knowing that Andy and his team and the ones behind our new system. We can confidently say, that without CodeArcs, we would not have achieved half the success that we are currently experiencing. We are looking forward to continuing to work with CodeArcs for the long-term, knowing that they are ready to work with us through any technical hurdle that scale may bring.
Union Corrugating has worked with CodeArcs for more than seven years developing, expanding and managing our customer portal and online quoting system. They are truly partners in the effort; suggesting improvements and options that are beneficial for our customers. When we started integrating the customer portal/quoting system with our premise-based ERP system, CodeArcs provided significant technical expertise regarding using and managing the data flow between the systems.

A major benefit for us is that CodeArcs can take a comprehensive approach to a project from the initial configuration of a cloud server to providing the administrative management of the cloud resources. Time and again, they have met tight timelines for projects completion.